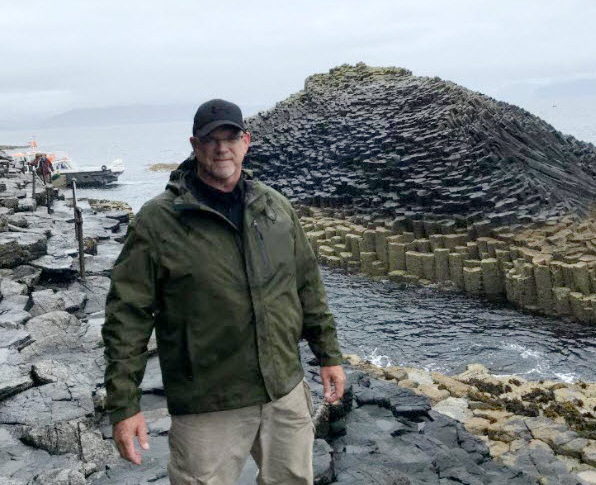 Jerry has worked as an independent travel agent through Salem Travel since 2004.
He has traveled domestically from Maine to California. Jerry has also traveled to numerous places in Mexico during a 15-year time span. Two of his favorite trips were Ireland and Scotland. He loves concerts, discovering quirky places, quaint hotels, and microbreweries.
Planning All-inclusive to unique trips for clients is his specialty.   Jerry is pictured here at Giant's Causeway in Northern Ireland, the 40,000 interlocking basalt columns are the result of an ancient volcanic fissure eruption.